Have ambition, create dreams, and grow.

Are you someone who is ambitious and wants to be the best version of yourself? Then this blog is meant for you! I put these tips together to inspire you and hopefully allow you to take steps in the direction you have in mind.
Story about me
I have been studying and playing tennis in America since I was 18. I became super independent, because I started living on my own far from family and friends and had to build my own life. The American tennis team has many international players who are analytical. We spend a lot of time together and have learned to have a lot of self-awareness. In recent years I have clarified what I find important in life and what I strive for.
Wanting to be the best version of myself just comes natural to me.  Hopefully you can learn something from the aspects that I have encountered in my young life already.
---
1. Know what you want
It is difficult to know exactly what you want at a young age.
How can you find out what your goals are? How do you know what you want?
I recommend that you first make a list of what makes you happy. Only when you know what makes you happy can you determine your goals.
In my own life I actually rolled into the tennis world. I loved tennis and my grandfather was a tennis trainer at Popeye Goldstar. When I was young, I won a tournament and ranked on a youth list. I found that so interesting that I wanted to continue playing matches.
(This is a hobby got out of hand, because 15 years later I still play tennis full time haha)
This is an example that a passion can turn into more specific goals. So, it is very difficult to know what you want in the beginning. But start by discovering what makes you happy.
And if you can describe what you want, you will be able to get started.
---
2. Take opportunities that come your way.
There are many people who say "no" to a new road. It is common that not everyone can easily deal with change. How so? And can you do something about it?
I recommend considering an opportunity. If the advantages and disadvantages are about equal, I would say just do it. Say "yes" to a challenge. What should you be afraid of? If you don't like it, there will probably be other options. The world keeps spinning, and you will find something else again.
How do you know if something is an opportunity?
I was asked this question last summer and I had to think about what an opportunity means for me. I came up with the following: "You recognize an opportunity if you expect you can grow from it."
Unfortunately, we cannot always see in advance whether you can achieve growth from something. Because of this, you will occasionally have to show your guts to discover opportunities. The easiest way to discover is to be open-minded.
Proactive.
You can challenge yourself by looking for opportunities instead of letting them come to you. For example, just go to a workshop you don't know much about. Learn from the subject and visions of other people. What you learn there, you can perhaps translate to yourself and hopefully it will pay off. And I think when you are learning, you are discovering opportunities.
---
3. Don't give up. Hold on
If you've taken an opportunity and taken a new path, things really don't all go well at first. You can expect setbacks.
How do you know if something is a setback?
If you don't see the same development that you envision.
Some people get up after a setback and go on, but there will be some people who are "giving up". My message to them is: you learn from a setback and make you wiser. Look at it positively.
Be a little happy with setbacks. If everything goes smoothly, you won't grow as much.
It is important not to stop immediately after you took an opportunity. The longer you try, the better you can determine if you are experiencing growth. You can't tell when you just started. 
---
4. Ask for help if you run into something
Have you ever come to a point where you can't figure it out for yourself? I suppose we always run into something. For the entrepreneurs, it may be that your product does blend well in the market or that you have difficulty expanding. For athletes, you may find it difficult to know exactly what to eat on a match day. There are so many possibilities in where we can have questions.
I remember in high school, many of my fellow students struggled to ask a question in class because of the opinions of others. Fortunately, it didn't bother me. Getting an explanation for something I didn't understand was much more important to me than what others thought of me.

My tip to you is to ask for help if you run into something. How do you know who to ask for help from?
In fact, it doesn't even matter who you ask for help from. When you start talking about your issue, you will be amazed at how many people can or want to help you. If you ask the wrong help, they may tell you who to go to.
The only thing is to put your pride aside and be vulnerable.
"Not knowing something is not a taboo."
---
5. Look back from time to time.
It is good if you have goals and if you are looking to the future. Still, it is important to take a breath and look back now and then. Why? I have noticed that this process gives me peace. Often I want too much, too soon. Then, you also focus on what you have not yet achieved, while it is so important to see what you DID achieve. It is not only about the current state, but also about the journey. Look where you come from. Where did I stand and what steps have I taken?
Don't get disappointed with the status quo. It's about the entire development. When I look at what I have done and achieved in the past period, I can be proud. Hopefully you are too!
---
6. Personal growth mainly comes from yourself.
The title may confuse you. It is know that you can grow because of others. This is true (explanation in tip 10) till a certain extend. You are the person who makes the choices in your life and you will have to take the steps. No one else will do that for you.
Reflect
It is good to measure yourself and perhaps talk to someone you admire. It is a way to see what you still need to work on and how to adjust your goals. Yet, too often we want to compare ourselves to someone else's adventure. Everybody is different. It's important to stay true to yourself. See what steps YOU take. If you're heading in the right direction, you should be happy with this.
You shouldn't mirror yourself forever with those who have already created in your eyes. The ones you admired also started somewhere you are probably are right now. They also had to make a journey to the top.
Take action
I had a period in which I listened to a lot of podcasts and watched YouTube videos of Gary Vee. He is a motivational speaker. He talked a lot about the "hustle" and that you have to put a lot of energy into your dreams. I was very inspired by his talks, but inspiration alone will not get you anywhere.
It's nice to get inspired, but you have to do something with it. You have to take the steps. What I should have done in that period was to stop the video's and actually work on my ZG brand, instead of watching hours of videos and actually achieving nothing.
---
7. Be open to different opinions, but remember that YOURS is the most important.
Opinions of others. What do you do with it? How do you deal with the opinions of others?
Some opinions can give you inspiration, but other opinions can also block you.
Robert Bridgeman wrote the following about opinions (translated from Dutch): "But what we forget is that the opinion of others is neither more nor less than the limitation of others. This is because someone finds something based on what he or she has experienced and learned in life. So based on the past. Experiences from the past become the filters with which reality is colored. That past is limited by definition. (inspirendleven.nl, 2016) "
People always judge. If you take that into account too much, you will never take the steps you need to take to "reach the next level".
So know what your own opinion is. Be open to the opinions and inspiration of others, but know your own values and follow your own path.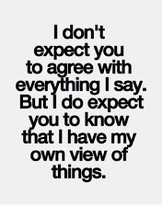 ---
8. You can accelerate outside of what is comfortable
This tip is an extension of taking opportunities. When you are inside your safe house, where you know everything, you won't grow as much. Dare to think big. They always say: outside your comfort zone, you will experience the most growth.
So many things have happened in recent years outside my comfort zone: 
- Choice college tennis 5th year.
- Improve presentation skills at the Dutch Debate Club
Who knows what you will learn from it when you step outside of knowing and being able to do so. THEREFORE I recommend making uncomfortable choices. All steps are uncomfortable and exciting at first. But it has value.
---
9. You have to learn to deal with stress/tension
Did you ever felt uncomfortable in a situation? It can be closing a business deal, having a presentation in class, or playing a sports match for a crowd. Unfortunately, (un) healthy stress/tension does not just go away, but how can you best deal with it?
Life is full of adventures. You will have to show real perseverance, because "tension has value". Entrepreneurship can be scary at times. Accept the emotions you are feeling in that moment. Because you have to take the step to do things to learn from it.
Ruud Verschoor wrote the following about entrepreneurship and tension in 2016:
People who are under too much stress:
• Perform less.
• Make wrong choices and actions.
• Often feel too responsible.
• Experience a reduction in creativity.
• Are more irritable and more irritable.
• Are less social towards their employees.
• Sometimes behave domineering or indifferent.
• Create too many expectations for themselves.
Obviously, stress leads to
• Tension and fatigue.
• Worrying and worrying.
• Physical complaints.
• Insomnia.
• Concentration problems.
• Feeling less happy.
How do I deal with tension before tennis match?
I also have tension for a tennis match. Especially before the match starts. The KNLTB (Dutch tennis federation) has always insisted that players should keep their thoughts on the game and certainly not think about the score or consequences of other factors. I've found that through focus, I can reduce tension. My message to you is also to try to relieve stress/tension by focusing on the right aspects.
Stress/suspense can prevent you from seeking activities outside of your comfort zone. That's why it's important to get over this.
I am already looking forward to your next steps in life!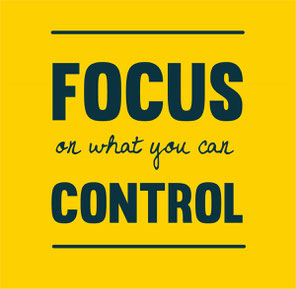 ---
10. Have the right people around you
People around you have a big influence. It is important to have the right people around you who support your goals. How do you know who the right people are?
People who criticize in a good way are the right people. Only "yes-ma'am"/"yes-sir" are of no use to you. Your surroundings need to challenge you. As an entrepreneur you probably have many ideas. Not all of them can be good. If your environment really thinks everything is good, won't be good either. You only have limited resources. You do not have infinite time and money for your choices. That is why it is important to choose the right one and then it is nice that your environment supports you, but remains critical.
If you have a dream, you must get positive energy from your environment. Otherwise it will be much more difficult to make that dream come true. Not only having the right colleagues is important, your home front is also very important. Your family should be open to any ideas and dreams you have.
It is up to you to convince them ;)