Being an athlete means dedicating a lot of time to sports. For college tennis in America, it is required to be enrolled in classes and pass it with good grades to be eligible for tennis.
How did I manage to combine different activities throughout my America journey?
In this blog, I give you an idea what keeps me busy the last couple years. Afterwards, I will tell you how I managed it all.
Being a student-athlete takes responsibilities and sacrifices. One day, I was talking with my friends about tv shows.  Someone asked me: "what do you watch on Netflix?". I told him I don't watch anything and some of my friends were stunned. I am constantly seeking to educate myself, whether that is in school or just by myself. At that moment, Netflix simply didn't have priority. 
Tennis
I love the American sports mentality. It is hard work and if you don't like something, it is "embrace the suck". As you can read in my college tennis blog, I practice a lot. Therefore, it is important to get physical treatment. I take my personal development serious, and that is why I went to the "training room" all the time. You can warm up your muscles with heat packs, ask for fysio, and come back after practice for ice bags and more. In the future, I will post what I've learned from college tennis in America.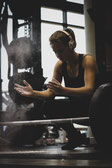 Study
Being enrolled in classes takes a lot of time and energy. A lot of Dutch people think an American degree is nothing compared to theirs. Yes, the school systems are different, but that doesn't mean American degrees are worse or anything. I had to do a lot for my Bachelor of Business Administration in Accounting.
A tip to get the most out of yourself; be organized and stay focused on your priorities.
What worked for me was a monthly planner that the coach gave us with practice times. I wrote also other assignments/events on it. In addition to that, every evening, I made a to do list for the next day. Other people found it weird that I made a to do list. They go with the flow, but it helped me achieving what I wanted.
Extra Activities
- Starting ZG brand
The goal is to become aware of entrepreneurship. I can carry out what I have learned in theory. For example, I have released and tested various clothing and sports accessories in the market.

 - Videos op YouTube.
What came out of "keeping my family and friend up to date with my American developments" has become a hobby. Now I want to provide more in-depth tennis videos. Every week I post a new video online and that also takes time.
- Student-Athlete Advisory Committee
According to NCAA.ORG, Student-athletes have a voice in the NCAA through advisory committees at the campus, conference, and national level. Each committee is made up of student-athletes assembled to provide insight on the student-athlete experience and offer input on the rules, regulations and policies that affect student-athletes' lives on campus. Each sport at a university appoints 2 representatives who participate in the sports committee. Virginie Becht and me were elected as representatives, and our role was to make our voices heard and to make a difference.
- Captain of the Tennis Team  
It's important to show leadership and make sure my teammates have their acts together in order to be focused on tennis. I also co-owned the Instagram account of the ASU tennis belles with Andrea Ramic. As a result of my own online social media existence, the coach felt that Andrea Ramic and I should lead the team's social media account. It was an honor to be chosen for that. That shows how great my sense of responsibility is. However, after a year I gave up my position to a teammate, Anna Schneemann, because I got too busy.
In conclusion, I experienced the "on-the-go" mentality of America.
How did I manage to keep up with everything?
I had a great tennis team and could get along with them. We are a bunch of crazy people. Spending time with them, was already my "social time".  I lived in my apartment with 3 other athletes and had nice conversations with them before, during and after dinner.
My philosophy
 I live to get the most out of myself and give tennis my full 100%. I also want to excel in school and am already thinking about my future.
Whenever I had some free time, I grab a coffee or tea alone or with friends to socialize. In addition, I also love to go to the movies. The chairs are so comfortable, they heat up and there is an option to lay down. It's pretty awesome to unwind like that and enjoy a good movie.
Do you want to get more inspiration? Sign up for my newsletter!