Freedom
No one wants to feel oppresses. but with many NCAA rules, some might feel that way. Effective July 1st, student-athletes will have more options in their lives to earn money. In the past, once an athlete receives a scholarship, they weren't allowed to earn money with their name or sport.
There has been a long debate whether or not athletes should get paid because they dedicate their time and energy to their sport. For some athletes, their scholarships didn't cover enough for all their expenses. 

According to USA Today: "While change is inevitable, the immediate future is uncertain. Several states have legislation set to enter into law July 1, but there is no uniformity across these states in how the law will be established. There is also no national NIL legislation, though several members of Congress have introduced bills on the issue." 
Policy
According to NCAA, the policy provides the following guidance to college athletes, recruits, their families and member schools:
Individuals can engage in NIL activities that are consistent with the law of the state where the school is located. Colleges and universities may be a resource for state law questions.
College athletes who attend a school in a state without an NIL law can engage in this type of activity without violating NCAA rules related to name, image and likeness.
Individuals can use a professional services provider for NIL activities.
Student-athletes should report NIL activities consistent with state law or school and conference requirements to their school.
Advantages
NCAA approved an interim policy, which will allow student-athletes to earn money from sponsorships, endorsements and more. These are just marketing possibilities. Especially sports like Basketball and Football will benefit because they can be super popular in the United States. It has been said that some schools make millions of athletes, and it's time the athletes have an opportunity to get a hunk of someones marketing budget pie, too. 
Long story short, a student athlete can now make money and it won't jeopardize their scholarship and/or eligibility.  It would have been nice if this rule came 4 years ago (when I went to America for college tennis), but I am glad it finally happened.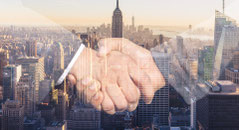 Disadvantages
I'm sure there will also be disadvantages getting along with it. Schools might need to hire more administration staff to monitor athletes. But that actually creates job opportunity, so I don't count that one. A big disadvantage could be the unequally of talent because of different school policies. It could the case that there are stricter schools that won't allow much room for athletes to financially be free. All things being equal, a prospective student-athlete may choose one program over another based on the ability to draw compensation, creating a temporarily uneven recruiting landscape.Would that mean they are less likely to get the best athletes? What impact will NIL legislation have on recruiting?
Contribution
The last 4 years, I have been part of the Student Athlete Advisory Committee. This committee is to provide insight on the student-athlete experience and offer input on the rules, regulations and policies that affect student-athletes' lives on campus. Together with others, I actually voted on this piece of legislature. Gladly, I could have been part of this major breakthrough that can be helpful for future generations. 
Now is the time to think if I can make use of this new rule. Therefore I need creativity.