What is Senior Day in College Tennis?
Senior Day: it is a term used in college sports to describe the team's last regular season home game of the season. At some point before or after the game or at halftime, a ceremony is held bidding the team's seniors farewell, as it is their last game in front of their home fans.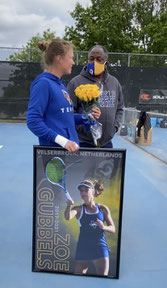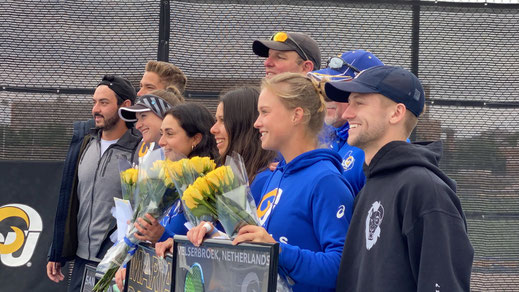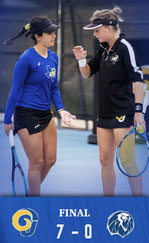 What was it like for me?
Every university treats Senior Day a little different. During our ceremony, the Assistant Director of Athletic Communications announced some awards we achieved over the years. If you are wondering what he said about me, you can watch the video below. 
As you could have seen, the seniors got flowers, an awesome poster, and then some envelops. Every player wrote a letter to each of the seniors. Having letters to read from your teammates is personal and something that can last forever.